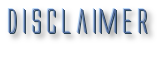 ---
D i s c l a i m e r
While every effort has been undertaken to ensure the accuracy of the information presented on this Website, Strive Rehabilitation Manawatu accepts no liability for any claims against the entity, its agents, or any other persons which may arise from actions taken on the basis of the information supplied on this Website.
---
All design elements including text, graphics and HTML code remain the copyright of Strive Rehabilitation Manawatu and may not be copied, reprinted, published, translated, hosted or otherwise distributed by any means, without obtaining explicit permission from the webmaster.
---
P r i v a c y S t a t e m e n t
Information Collection and Use
Strive Rehabilitation Manawatu is the sole owner of the information collected on this Website and great care is taken to ensure that information received by us is only used for its stated purpose. In accordance with the Privacy Act 1993 we will not disclose, sell, share or rent any personally identifying information collected on this site, to other third parties.
Cookies
Visitation to our Website places a cookie on the user's hard drive. This contains information about the user but usage of a cookie is in no way linked to any personally identifying information. The sole function of cookies is to enable us to track and target the interests of our users.
Log Files
We may obtain user IP addresses but this is solely for the purpose of analysing trends, administering the site, tracking user movement, and gathering broad demographic information for aggregate use. We do not use IP addresses to link to personally identifying information.
Links
This web site contains links to other sites. Please be aware that we are not responsible for the privacy practices of these other sites. We encourage our users when they leave our site, to read the privacy statements of the other sites they visit. This privacy statement applies solely to information collected on this Website.
Security
We are careful to protect our users' information but please be aware that online enquiry and email messages that are submitted through our Website are not encrypted while traversing the Internet. We do not take responsibility for unauthorised interception of transiting data.